In last week's blog we discussed why having your vehicle's windows tinted is a worthwhile investment. But with so many different window films on the market, which one is best for your car?
Quality is very incredible important when it comes to tinting your windows. It can make the difference between your car looking stylish or window tint that fade and peel in just a couple of months.
One of the best window tint on the market comes from LLumar.  With over 60 years of experience and the latest nanoceramic technology, they have created the best performing window film in the industry. Best of all it is affordable! 
What is Nanoceramic Technology? LLumar explains: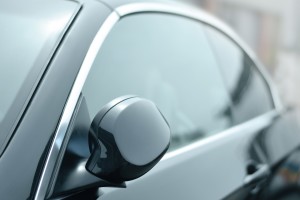 Our innovative ceramic window tint is available in a generous range of sophisticated charcoal shades, so you can create precisely the look you want. Every single stylish shade is paired with nanoceramic technology. This manufacturing innovation makes it possible to deliver excellent heat rejection, glare control and UV protection that's completely metal-free, so it won't interfere with signals from your electronic devices.
If you're demanding and want your car to get noticed, you've found your match in ceramic auto tints. Our auto tints start with components like color stable dye and powerful adhesive.
We manufacture to the strictest standards, too. This means adding nanoceramic particles for heat rejection, plus more technology for UV protection and scratch resistance.
The benefits of LLumar ceramic window tint include:
High heat resistance helps keep your car cooler
A range of colors from dark to clear delivers what you need and want
Outstanding heat rejection
Advanced technology that won't interfere with electronics
Won't interfere with your keyless entry, radar detector, mobile phone, and other radio frequency technology you rely on in your vehicle
More than 99% UV ray protection
Scratch-resistant coating helps protect against damage
If you've been shopping around for window tint for your vehicle, contact Rite Now Mobile Detailing. We have the best price on quality window tint you can find in Orlando!