We all know the many benefits of having your vehicle's window tinted and that it makes a great gift for anyone who owns a car. But there are a couple of things you should be aware of.
Why Invest In Having Your Vehicles Windows Tinted?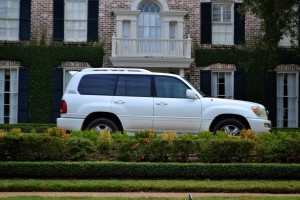 The advantages of window tint are definitely well worth the investment. Not only does it add style and elegance to the look of your car, it protects it from the sun's rays and preserves your privacy.  Not to mention keeping your upholstery or leather from fading and cracking. 
It also adds a level of safety, reducing glare when driving at night, protects your skin from ultraviolet rays, and keeps your car cool on hot days. Which means you won't have to run the air conditioner as much, saving you money. 
But not all window tint is the same, choosing the right one makes all the difference. The last thing you want is for your windows to fade to a funny color purple, peel, blister, or get all scratched up. 
There Are Many Window Tint Options On The Market
Not all window tints are made the same. Make sure you choose a quality tint, to get the most out of your investment. Quality matters, you want it to look great the entire time you have the vehicle. If not, you can find yourself needing to replace the tint every couple of years. 
Sure, it may cost a little more to have it done by a professional, but it is definitely worth it. They will know all the window tint laws, know exactly where to tint, and ensures it looks amazing.
Check back with us next week when we discuss which brand of window tint is best for your vehicle. Until then, contact Right Now Mobile Detailing for the best prices on window tint and auto detailing in town.