The crisp, cool air of Fall can only mean one thing, it's car show season. The weekend car clubs to the Central Florida International Auto Show at the Orange County Convention Center and the Festivals of Speed at the Ritz Carlton, Grande Lakes, just to name a few.
While you may be a bit apprehensive to let someone touch your prized possession, you can rest assured that the professional technicians at Rite Now Mobile Detailing has the experience, skill, equipment, and patience to take your vehicle to the next level. 
Getting your car ready for the big show means getting it in pristine condition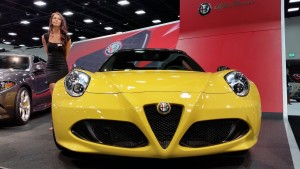 Ensuring nothing is overlooked is vital. This means using specialized materials, tools, and equipment.  Many of today's soaps contain damaging abrasives and a hand towel can easily scratch the surface. 
The key to a showroom quality shine is in the details and the best quality products used on your vehicle. Every cleaner, sealant, wax, conditioner, polish, degreaser, compound, dressing, and other products are hand picked to ensure maximum protection and shine. A multi-step process that is much more effective than the average detail, to fully condition and restore the new car luster and appearance. 
A high quality hand polish to remove the smallest imperfections from the paint. Buffing out any surface scratches and blemishes.
A clay treatment to remove contamination and pollution washing and waxing can't. Enhancing the clarity in the paint for a brilliant shine. Where ever you drive, your car will be sure to turn heads!
Clean and Condition, a Component That is Often Overlooked
For a good looking ride both the exterior and interior surfaces need a showroom look, trim, tires, dash, and seats. Rite Now Mobile Detailing makes them look fresh and clean by replacing vital nutrients. Rejuvenating hoses and belts, engine shampoo, and fabric protection. Let's face it, faded rubber and dull looking plastic aren't going to cut it.
At Rite Now Mobile Detailing we take pride in being an 'Auto Detailer' and pay close attention to every detail! Contact us today for an appointment with one of our convenient locations in Ocoee or Windermere,