In last week's blog we talked about very popular questions, Why should I keep my car clean? Why should I have my windows tinted? Sanitation was the number one reason, but there are many more. 
Appearance 
Your car is a big investment and you want to look great. Not only does a clean car look great, it makes you feel better and gives you confidence (Some even say it runs better). It also avoids any embarrassing situations where your friends or coworkers see your vehicle, and ask you when the last time you washed it. 
Smell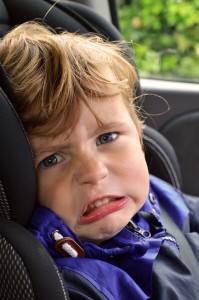 We've all opened the door to our car or trunk and wonder what was left in there to make it smell so bad! That coffee with cream that splashed on your seat, the ice cream that melted faster than your child could eat it in the back seat, the breakfast you ate in the car because you were in a hurry, I could go on and on. It all adds up to some not so nice smells. Especially after your vehicle has been sitting in the sun! 
You can try to cover it up with an air freshener, but that only last so long. The longer you wait the worse it gets. Having your vehicle professionally detailed can help get these odors out of your fabric or leather seats. 
Resale Value
If you talk to any car sales person, they will tell you, a clean, good looking car is much easier to sell and you will get more money for it. Keeping up with your car's appearance and smell, will definitely add to the appeal. The visual appearance is the first and most importance impression. 
The Perfect Gift 
If you're not sure what to get someone for their birthday, a professional car detail is always a great gift. The latest surveys found a clean car can help relieve stress, make you feel more energetic, boost performance and even make the driver and passengers happier! 
Interested in having your car detailed or windows tinted, but not sure how much it will cost? Don't worry, at Rite Now Mobile Detailing, it's not as expensive as you may think and you are sure to be impressed!
Your vehicle is practically an extension of your family. Protect your investment by making an appointment with Rite Now Mobile Detailing. We are conveniently located in Windermere and Ocoee, just off of SR 408 and SR 429.