Whether you're a car enthusiast, going to car shows here in Central Florida or just love that new car shine and pristine condition, then having your vehicle professionally detailed is the way to go.
Over time, debris builds up outside and inside your car. Which gets dramatically worse in our rainy season. To keep your vehicle protected and looking like new, it should be professionally detailed twice a year. Having the proper techniques, tools, and products can ensure your vehicle will look shiny and new, no matter how old it is. 
It is more than just cleaning your car's exterior, it is about protecting it from the elements.
The worst thing you can do is neglect your car, environmental build up, sun, heat, wear and tear can all quickly damage your vehicle. Reducing its value and the appearance.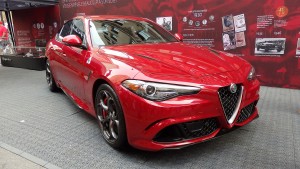 A durable, quality wax will help protect the vehicle's paint. The plastic panels and rubber seals should all have UV protection to defend against the intense heat and sun. 
More than just making your car shine, every crack and crevice will be meticulously cleaned. Not only improving the appearance of your car, but also extending the its life and retaining the vehicle's resale value. Definitely worth the investment!
While the inside of your car can be protected by from the UV rays by tinting the windows.
Orlando's Rite Now Mobile Detailing is proud to have the latest technology in car window tint, LLumar ceramic window film. Providing the highest heat rejection and superior UV absorption without blocking transmissions of electronic signals.
What makes Rite Now Mobile Detailing a great place to have your prized possession expertly cleaned?
The professional equipment, eco-friendly cleaning materials and products, highly trained detailers and window tinters.
The team at Rite Now Mobile Detailing are trained to the highest caliber. Our detailing ensures your vehicle will get the best treatment. Detailing goes well beyond just washing your car. Our goal is to have your vehicle looking like new. Restoring both the interior and exterior of your car.
Express Wash  A meticulous vehicle detail, combining exterior and interior treatment.
Express Wax An added level of protection with the next level of exterior preservation and interior detailing.
Full Detail Our signature service is the ultimate defense against the elements. Includes steam cleaning the carpets and upholstery.
We are family owned and operated locally since 1994. We strive to set the highest standards in professional detailing while keeping our prices low so that you get the best value!