Here in Orlando window tinting is a necessity. This also means there is a window tint service on just about every corner. But, all these window tinting services are not the same!
Scammers Are Everywhere!
It is important to do your homework! Trying to save a few bucks, you may end up with poor quality tint and even purple windows. Scammers are in the business of misleading the consumer and they are good at it. Make sure the window tinting company has an authentic website, good reviews, and provide a variety of services. 
Quality Window Film = The Utmost Protection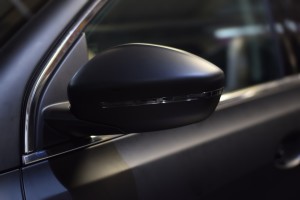 With quality tint, such as Llumar Window Film, you can rest assured you are protected from the harsh Central Florida sun. 
Privacy from unwanted eyes, protecting you, your family, and belongings. It also discourages vehicle break in from thieves. 
Security, window film makes the window harder to break and helps keep the window from shattering if broken, either from an accident or break-in.  
Protect your upholstery. The sun can damage dashboard and easily fade the interior of your car. Significantly reduce the value of your vehicle. 
Protect your skin. The number of skin cancer cases are on the rise. So is the time spent in vehicles. 
Because Safety is a Priority 
The glare from the sun can be blinding. Window tint can reduce the glare, making it safer to drive, especially during those morning and evening drives. 
Keep Cool
The intense heat can be unbearable, that wave of heat when you open your car door, you can barely sit down, not to mention touching the steering wheel. Window film can significantly reduce the sun's rays entering your vehicle with thermal rejection. 
Why Choose Rite Now Mobile Detailing?
When you choose Rite Now Mobile Detailing you can be sure of a high quality window tint at an affordable price. We are so confident that you will love your vehicle window tint that we have a money back guarantee.
We are family owned and operated. With over 29 years of experience, we strive to set the highest standards in professional detailing and window tinting while being affordable, so you get the best value for your money!
Contact Rite Now Mobile Detailing for an appointment today. We have two convenient locations, Windermere and Ocoee.