Your car does more than get you where you need to go. You take it to have the oil changed and periodic maintenance, to enhance its life, part of that regular upkeep should include professional auto detailing. Having the exterior and interior of your vehicle kept up projects your investment.
Why take your vehicle to Rite Now Mobile Detailing?
Protection against the elements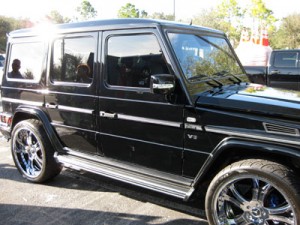 It's called the "Sunshine State", for a reason. The intense sun, combined with the heat and humidity, can really do some damage to your car. A professional auto detail is the best way to protect your car.
Central Florida bugs
If travel anywhere in Orlando, you get hundreds, if not thousands of bugs smashed on your vehicle. They are much more than an eyesore, these bug guts are filled with chemicals that eat away at your car's finish. Not only is it important to have them properly removed (while soap and water look like it does the job, many of the harmful chemicals are left behind), but also a quality coat of wax will make it difficult for future bugs to cause damage.
Commuter comfort
With most of us starting to go back to work, it's important to start with a clean car. Not only will it be healthier, you will enjoy the ride so much more. A clean car, decluttered, and sanitized, will make going back to work so much easier.
Whether you're a car enthusiast or just want to retain the value of your vehicle, it is a big investment and needs to be taken care of.
Washing, waxing, paint restoration, and meticulous detailing can be a tough job to tackle without the proper products and equipment
Rite Now Mobile Detailing is family owned and operated locally since 1994. 
We work hard to build a tremendous amount of trust with our clientele through the years based upon honest business practices.
Our professional detailers are highly trained and are dedicated to perfection, we use quality products, proper technique, and clean tools, to obtain that new car shine, inside and out.