Tinting you vehicle's windows has countless benefits, protecting your car's interior from fading, reduce the heat, block harmful UV rays and safeguarding your skin, and reducing the glare, just to name a couple. But there are quite a few different types of window tint, which one should you use?
There Are A Few Important Things You Need To Know Before You Have Your Car Windows Tinted 
Will my window tint fade, bubble, or turn purple?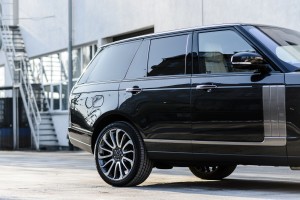 There are many types of window tint on the market, but if you don't want your window tint to fade, bubble, or look unsightly in a short time, then it is important to get a quality tint. 
"Purple, bubbling film is a sign of a very low-grade window film whose mounting adhesive and dye components have broken down. LLumar films are warranted against this, using more stable and advanced dye chemistries and/or permanent metal layers that do not discolor over time." Llumar Window Tint.
If the window tint covered by a warranty?
It is important to have a quality window tint put on your vehicle by a professional dealer.
"We stand behind our products with a factory-backed warranty. Our high-performance films are proudly made in the USA from globally sourced materials by Eastman Performance Films, LLC, a respected industry leader known for innovative and technology-based solutions. LLumar window films carry one of the best factory-backed warranties in the industry."
What type of window tint is right for my vehicle?
Your vehicle is a big investment and you want to take care of it, as well as your passengers and family. 
"Engineered to deliver a higher standard of performance, LLumar window tint is known for its quality, color stability and durable scratch-resistant coating. Benefits of window tinting include heat, UV, and glare protection. LLumar window tint blocks more than 99% of harmful UV rays, helping to keep yourself and your loved ones protected from the sun. LLumar's non-metallized ceramic window tint maximizes these benefits without interfering with your keyless entry, radar detector, mobile phone, and other radio frequency technology you rely on in your vehicle. We stand behind our products with a lifetime limited manufacturer's warranty."
When you choose Rite Now Mobile Detailing you can be sure of a high quality window tint at an affordable price. We are so confident that you will love your vehicle window tint that we have a money back guarantee.