Having your car's windows tinted by a professional dealer and with a quality tint is easier and less expensive than most people think.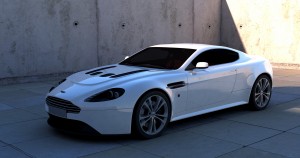 First connect with an installer 
As a leader in the industry, Rite Now Mobile Detailing is family owned and operated locally since 1994. We have worked hard to build trust with our clientele through the years based upon honest business practices. We are here to make you vehicle look and feel like new. 
Second, select your ideal style
"During tint selection at your installer, expect to learn, explore and compare: tint shades, level of heat rejection, UV protection and glare control. Authorized LLumar installers have tools for this process, plus online previews of how your car will look with tint. If you're interested in the relationship between performance and price, ask about the differences between dyed, metallized and ceramic tints. There are differences in material and labor costs, depending on these details. Your installer will give you a price quote after you've selected your ideal tint for the make, model and year of your car."
Third, relax during the process
Usually, it takes a couple of hours to have your vehicle's windows tinted. Our professional installers ensure the window glass is thoroughly cleaned and all debris is removed.   
Then the tint is precisely trimmed to fit your make and model vehicle. Since the adhesive is water activated, no harsh chemicals are used. 
Fourth, enjoy your vehicle's window tint
Not only will your automobile look amazing, the Llumar window tint will have a color stability and durable scratch resistant coating, protection from heat and glare.
LLumar will also put you in control for a cooler, more comfortable ride in the Florida sunshine state. By blocking more than 99% of harmful ultraviolet (UV) rays, LLumar window tint protects passengers from excess skin exposure and the damaging effects to the interior of your vehicle from fading and cracking. While driving,  LLumar tint helps reduce blinding glare and painful eye strain.