National Car care month is a time to give your vehicle a little TLC. You may know keeping your car in tip top condition is an essential part of taking care of it, but how often should you have your automobile professionally detailed?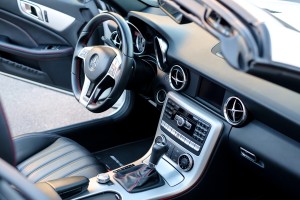 What is auto detailing? The processes of having your car professionally cleaned, both the interior and exterior, significantly improving the appearance and value.
This includes eliminating any marks, stains, lingering odors, germs, and bacteria.  If you think about it, germs and bacteria multiply very fast in the hot car, it's practically a breeding ground. Having it professionally cleaned can reduce the chances of you and your family get sick. 
How often should you have your vehicle professionally detailed?
'Most experts recommend a new detail every four to six months, which equates to 2-3 times a year. However that's just a rule of thumb, and your detailing frequency should depend on both your car and the type of person you are," according to New Roads. "Obviously, the more often you have one done, the better condition your car will be in. However, someone who washes, waxes and cleans their vehicle on a consistent basis will need a detail less often than an individual who doesn't.  If you're a generally tidy individual, detailing your car twice year should be sufficient."
"Finally, it's never a bad idea to have you car detailed prior to selling it. Details are relatively inexpensive, and a clean car can make a big difference on how much someone is willing to pay for it."
So, in honor of National Car Care Month, maybe it is time you brought your prized possession to Rite Now Mobile Detailing. Don't worry, it's not as expensive as you may think and you are sure to be impressed!
Your vehicle is practically an extension of your family. Protect your investment by making an appointment with Rite Now Mobile Detailing. We are conveniently located in Windermere and Ocoee, just off of SR 408 and SR 429.