With the price of new cars is skyrocketing, the thought about trading in your vehicle for new wheels can be daunting. Whether you want to get more out of your trade-in or keep your current car and maximize its value, investing in an auto detail and window tint is well worth the price! 
"It's always a smart move to stay current on vehicle maintenance, but in this challenging marketplace for car buyers it's more important than ever to take care of the car you have," said Matt DeLorenzo, senior managing editor for Kelley Blue Book. "Now is the time to catch up on the vehicle maintenance, service and repairs you may have put off. Doing so will increase your car's value so you can get top dollar when it comes time to trade or sell down the road."
Kelly Blue Book Tips to Keep Your Vehicle's Value
Get the car detailed (and keep it clean)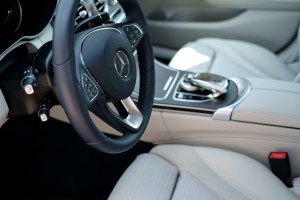 Car detailing is the process where your vehicle is restored to a like-new showroom condition. Performed by hand, it can include an exterior wash and polishing, vacuuming and steam-cleaning the interior and trim, conditioning the seating surfaces, scrubbing and brushing crumbs from crevices, wheel cleaning/tire dressing, and more.
Fix those dents

When your car looks good, you look good. Take detailing a step further and have dings removed, dents repaired, and the paint refreshed. Also consider cleaning, polishing or replacing oxidized, cloudy headlight lenses.
Getting your window's tinted
Your vehicle is a valuable asset, professionally installed window tint is a great way to protect your investment. Blocking the harsh rays of the sun prevents the upholstery from fading, vinyl and leather from cracking and become discolored, and protects the dashboard from warping.  It also makes your ride look great, provides comfort, security and protection. 
At Rite Now Mobile Detailing, we strive to set the highest standards in professional detailing and window tinting while keeping our prices fair so that you get the best value for your money! We are family owned and operated locally since 1994 and our work is 100% guaranteed.  
Protect your investment by making an appointment with Rite Now Mobile

 
We are conveniently located in Windermere and Ocoee, just off of SR 408 and SR 429. Don't forget to ask about our specials.