Whether you are entering a car show or just admiring the beautiful machines, these events create an atmosphere that is fun for the whole family. Sharing your passion for fast cars or classic gems with other enthusiast.
If you have a car in the show it needs to be in pristine condition, not just the average auto detail. Rite Now Mobile Detail is proud to give your prized possession an incredible show car finish sure to increase the shine, brighten the finish, and impress.
Getting Ready for the Car Show
A high quality hand polish to remove the smallest imperfections from the paint. Buffing out any surface scratches and blemishes.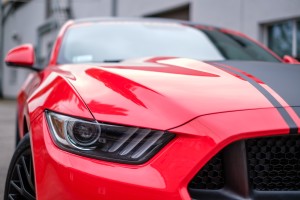 A clay treatment to remove all contamination in the clear coat. Enhancing the clarity in the paint for a brilliant shine. Where ever you drive, your car will be sure to turn heads!
Clean and Condition, a Component That is Often Overlooked
For a good looking ride both the exterior and interior surfaces need a showroom look, trim, tires, dash, and seats. Rite Now Mobile Detailing makes them look fresh and clean by replacing vital nutrients. Rejuvenating hoses and belts, engine shampoo, and fabric protection. Lets face it, faded rubber and dull looking plastic aren't going to cut it.
Touch Up Before the Show
Just driving through town to get to the show can mean dirt, dust and pollen on your showroom finish. The final touches. removing any smudges and fingerprints.
Whether you drive a Porsche or Kia, keeping a showroom quality clean helps keep its value and it doesn't have to be expensive!
At Rite Now Mobile Detailing, we strive to set the highest standards in professional detailing while keeping our prices fair so that you get the best value for your money!
For your convenience, our specialized fleet, state of the art equipment, and professional technicians, can bring our detail center to you.
Contact Rite Now Mobile Detailing for more information, or stop by our Ocoee or Windermere locations.