As a leader in Central Florida, Orlando's Rite Now Mobile Detailing receives many questions about car washing, auto detailing, and vehicle window tint. We thought we would share some of them, but if you have a question, we encourage you to contact us. We are happy to assist in any way we can.
It is just going to rain, why should I have my care detailed?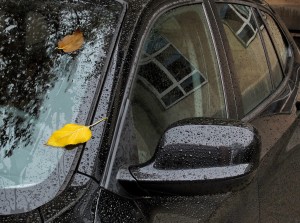 Having your car detailed will protect it from the contaminants and pollution found in the rain. Also, the mud, dirt, insects, and mess, associated with our afternoon thunderstorms. Most of these elements are repelled away from a car protected with a wax or sealant. Those contaminants that are able to stick to your vehicle are much easier to remove because they are actually attached to the wax, not the paint.
Don't forget the interior of your car. We've had vehicles in our shop with a bacterial level so high, it matched that of a daycare center. Most people don't realize how fast the bacteria grows in our heat. From the rain and mud, to food particles, oil from the skin, pet hair, mold, dirt and grime, it can easily create a health issue.
A regular routine of cleaning and protecting, will help retain the value of your car and help keep you and your family healthy.
Isn't all window tint the same?
If you shop around on-line for window tint you may notice a difference in how much it cost. Why is that? Low quality and inexpensive window tint end up fading and looking purple. After a few months in our hot summer weather and it starts to bubble and peel. Buyer beware, it may look great after it is installed, but cheap window tint will cause problems down the road and end up costing more to remove and install quality tint.
Your vehicle is an investment worth taking care of, if you have any questions, please call or stop by one of our shops.  We are conveniently located in Windermere and Ocoee, just off of SR 408 and SR 429.
Protect your investment by making an appointment with Rite Now Mobile Detailing.