There are many YouTube videos and instructional website about how to DIY your the window tint on your vehicle, but it doesn't mean it is a good idea! While they may make it look easy, there is a lot more to applying window tint on your car's windows that meets the eye.
Why Use The Professionals At Rite Now Mobile Detailing For Your Auto Window Tinting Needs?
The perfect fit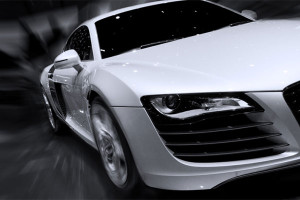 Thanks to today's technology, we ensure your window tint fits perfectly on your car's window. In fact, it will look like the car came came with tinted windows from the dealership.
Not only will they look amazing, they will also last longer
Professional window tint combined with expert installation, means your car will look amazing! It won't peel, fade, blister, and you won't have to worry about it turning purple.
Your vehicle will be less susceptible to impacts
We drive our cars just about every day, the odds are eventually something will happen. Whether it is a rock that was kicked up by a passing vehicle or an unforeseen collision with another car, you can rest assured, the window film can help hold the glass together.
Protect your privacy and deter break-ins
Not only will a suspected criminal be less likely to see inside your vehicle, window film makes your window stronger and more difficult to break. Which means they will be moving on to an easier target.
Window tint is known for keeping your car cool
Keeping your vehicle nice and cool when parked in the sun, it is also easier on your wallet, since it is easier on the engine. While protecting the interior of your car from fading and cracking, keeping it in pristine condition.
Quality window tint won't interfere with the electronic devices in the vehicle.
So, in the end, having your car's window tinted professionally is well worth the investment.
Rite Now Mobile Detailing offers quality and convenient window tinting and auto detailing throughout Orlando, including Ocoee and Windermere. We are family owned and operated. With over 29 years of experience, we strive to set the highest standards in professional detailing and window tinting while being affordable, so you get the best value for your money!
Contact Rite Now Mobile Detailing for an appointment today.