If you are thinking about having your car detailed or windows tinted, it is important to protect your investment and go to a reputable company. What other customers are taking the time to go on-line and write says a lot about the quality of workmanship and customer service.
Rite Now Mobile Detailing is family owned and operated since 1994 and our work is 100% guaranteed. Just look at some of our reviews from Yelp and Google.
Our Cadillac XT5 was in desperate need of shampooing, clay barring & window tint. Rite Now cleaned her like new!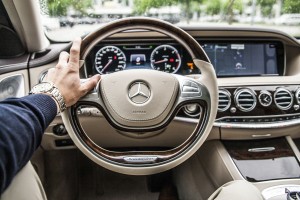 They kept me informed on the progress of the refreshing of our XT5 and my wife is pleased with the outcome. Keith Raiston
I made a great choice in brining my vehicle here for tint service. Jose was fantastic. He answered all my questions, went out of his way to accommodate my schedule, and was very kind. Ira was professional and went above and beyond my expectations. I would highly recommend Rite Now Mobile detailing. Thank you for the amazing job you and your team did on my car. Caryn Laprota
Got the windows tinted on my Jeep here recently and they did a great job! The price was good with a quality window tint brand, and they completed the job in under an hour. I will be back for any of my future vehicles! Thanks guys! Justin McCurry 
I brought my car to Rite Now Mobile Detailing for interior detailing this morning and to say it was disgusting is an understatement of the year. It was covered in dog hair, spilt food / drink, and years of neglect. It was so bad that even I was ashamed to be driving it and I thought there way no way anyone could even remotely clean it up. Clearly, I was wrong! I picked up my car later in the afternoon and it was spotless! I am talking about better than when I bought it from the dealership… it was that clean! The guys at Rite Now Mobile Detailing took out my seats to get every hair, piece of dirt, and stain out of the car. All the seats were shampooed and the windows were clean. They cleaned every little crack and crevice in that disgusting car of mine. I am now proud to drive my car. This place is worth every penny and the owner and the workers were friendly and up front about costs. Definitely check them out! Julia Wenger 
Rite Now Mobile Detailing and Window Tinting is Family owned and operated for 25 years here in Central Fl. We bring a personal touch to all our daily operations. This approach has led us to thousands of happy clients. We utilize the best products and LLumar window film. With a Lifetime Nationwide Guarantee!