It is going to be a long hot summer here in Orlando. If you don't have your vehicle's windows tinted it is going to be even worse! Isn't it time you boost your comfort and protect your car?
There are many reasons why investing in having your vehicle's windows tinted is a great investment.
Safety
It can be difficult to see with the sun glaring through your window, especially in the morning and late afternoon. The professional window tinting team at Rite Now Mobile Detailing can help eliminate that problem. Minimizing the glare and enhancing your safety with a protective layer of window tint.
Comfort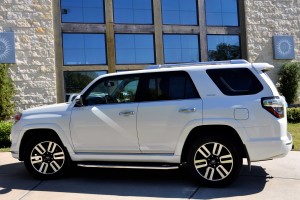 Your car can practically be an oven in the summer months. Window tint reduces the amount heat getting into your car. Imagine opening your car door after it's been in the parking lot all day and it's cool enough for you to sit inside without that burst of heat. Tinting your windows will make your car cool and comfortable all summer long.
Privacy
Whether you don't want anyone to notice they valuables inside your car or would rather not have onlookers when you're singing your favorite songs on the radio, it is important to have your privacy protected. That's exactly what window tinting does.
Health
You eat right, try and exercise, but are you forgetting that prolong sun exposure can result in serious health issues. Many people don't realize how much sun they are getting just driving down the road in Central Florida. Having your windows tinted can help alleviate health related sun problems.
Savings
Your car is a big investment, over time sun exposure can really damage the interior of your vehicle. The upholstery, leather, dash, plastic, and other components are all affected by the sun's rays. Nobody wants their car's interior all faded, warped, and cracked. Window tint can keep your vehicle look great, both inside and out.
Rite Now Mobile Detailing takes pride in all our work and is guaranteed 100% and LLumar has a lifetime limited manufacturer's warranty.
With quality and convenient window tinting and auto detailing throughout Orlando, including Ocoee and Windermere. Rite Now Mobile Detailing is family owned and operated. With over 29 years of experience, we strive to set the highest standards in professional detailing and window tinting while being affordable, so you get the best value for your money!
Contact Rite Now Mobile Detailing for an appointment today.