Have you been thinking about having your vehicle windows tinted? It is definitely a decision you won't regret! Not only will it make your car look amazing, it will give you piece of mind you and your family will have the safety and privacy they deserve. 
But that's not all….window tint also adds a layer of protection for your vehicle's interior. Safeguarding it against discoloration and cracking. 
Window tint is definitely not a do-it-yourself project!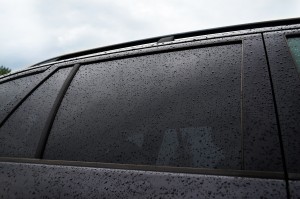 A quality window tint takes the right equipment and experience! Even if you were able to apply the tint smoothly, and get out all the bubbles, typically bubbles start appearing within a few weeks or months. These bubbles, streaks, and discoloring scream amateur and makes your vehicle lose value. 
When it comes to window tint, advanced ceramics have become the forefront of cutting edge technology. The same properties that allow ceramics to withstand extreme temperatures and durability are applied to window tint. To create a film that not only looks amazing, but will add safety and value.
High heat resistance helps keep your car cooler
A range of colors from dark to clear delivers what you need and want
Outstanding heat rejection
Advanced technology that won't interfere with electronics
Won't interfere with your keyless entry, radar detector, mobile phone, and other radio frequency technology you rely on in your vehicle
More than 99% UV ray protection
Scratch-resistant coating helps protect against damage.
You Can Have High Quality Window Tint for Your Vehicle at an Affordable Price.
Rite Now Mobile Detailing offers quality and convenient window tinting and auto detailing throughout Orlando, including Ocoee and Windermere. We are family owned and operated. With over 29 years of experience, we strive to set the highest standards in professional detailing and window tinting while being affordable, so you get the best value for your money!