Tinted window gives your vehicle that great look. Not only does tint make your car look amazing, it protects the interior, reduces the heat, adds security and privacy. But before you go to just any window tint service, it is important to do your homework. Not all window tint is the same. 
There are a few things to consider when having your automobile's windows tinted. Such as quality, cost, warranty, and brand of tint. If you want a quality tint that looks great and last, ask these questions. 
What Is The Cost?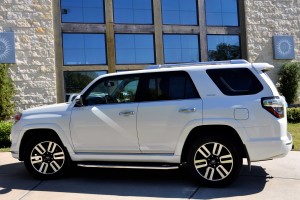 Price is typically a big consideration, so it is a great place to start. While having your vehicle's window tinted isn't an exorbitant price, cheap window tint usually means it will look cheap and will start to fade in just a few short months. 
What Is The Quality?
Quality is important when you think of window tint as an investment. Just a few extra dollars may be the difference between cheap film that will fade and peal in the hot Florida sun. Quality counts if you want it to last for years. You also want your car looking its best!
What About A Guarantee?
A reputable window tint company will offer some type of guarantee. Here at Rite Now Mobile Detailing have worked hard to obtain your acquisitions…let us work hard to maintain them. Many more options available and our work is guaranteed 100%.
What Brand Of Window Tint Is Available?
The better brands are well known. They offer the best in performance and quality, that's why here at Rite Now Mobile Detailing we choose LLumar. By blocking more than 99% of harmful ultraviolet (UV) rays, LLumar window tint protects passengers from excess skin exposure and the damaging effects to the interior of your vehicle from fading and cracking. While driving,  LLumar tint helps reduce blinding glare and painful eye strain.
Why Choose Rite Now Mobile Detailing?
When you choose Rite Now Mobile Detailing you can be sure of a high quality window tint at an affordable price. We strive to set the highest standards in professional detailing while keeping our prices fair so that you get the best value for your money! We are family owned and operated locally since 1994 and we are so confident that you will love your vehicle window tint that we have a money back guarantee.