Sure, you want your car to look to look amazing, which is why most people get their windows tinted. But there are so many reasons to have your prized possession protected by Llumar auto window tint.
Drive comfortable in the Central Florida summer heat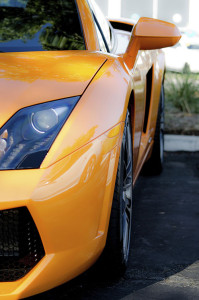 Llumar window tint has a powerful heat rejection qualities. Not only will you and your family will feel more comfortable as you drive around town, you won't have to use the air conditioning as much, which means improved gas milage because of the reduced load on the engine.
Protection from the sun's harmful UV rays
Even the lightest color window tint blocks 99 percent of the harmful rays of the sun that causes skin cancer, both UVA and UVB.
Less glare means safer driving
The bright sun can make driving almost impossible, especially in the morning and afternoon. Window tint can help reduce this sun's glare, making it easier to drive and reducing the chances of a car accident happening.
Enhanced privacy
Keep onlookers from peering into your car, reduces theft, and helps valuables safe.
Shatter protection
If something does ever happen, like an accident or something hitting your window, the film on the window can help prevent the glass from shattering. Keeping dangerous sharp shards of glass from you and your passengers
Protect your investment
Window tint also protects the interior of your car from sun damage. Reducing fading and cracking of the upholstery, vinyl, and dash.  Helping to keep the inside of your car in pristine condition.
Why choose Llumar automotive film
Engineered to deliver a higher standard of performance, LLumar window tint is known for its quality, color stability and durable scratch-resistant coating.It is also known for its non-metallized ceramic window tints that maximize heat and UV rejection without interfering with your keyless entry, radar detector, mobile phone, and other radio frequency technology you rely on in your vehicle. We stand behind our products with a lifetime limited manufacturer's warranty*.
Don't forget to check out Llumar Automotive Film Viewer to see just how amazing your car will look with tinted windows.
Contact Rite Now Mobile Detailing for an appointment to get your windows tinted and car detailed. Don't forget to check out our weekly specials!