A car wash and detail near you, is as close as Ocoee and Windermere. Rite Now Mobile Detailing is a full service auto spa. Thoroughly cleaning and restoring your vehicle, inside and out, to a show quality level. Our services also include complete reconditioning, carpet dying, tear repair, and odor removal. Our work is 100% guaranteed, You have nothing to lose, except all the dirt and grime in your vehicle.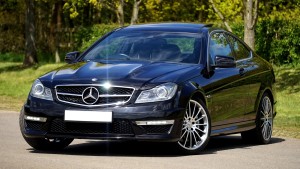 Whether you're a car enthusiast or just want to retain the value of your vehicle, your prized possession is a big investment and needs to be taken care of beyond just washing it on the weekends. Washing, waxing, paint restoration, and meticulous detailing can be a tough job to tackle without the proper products, equipment.and of course time!
For the best car detailing in Orlando contact Rite Now Mobile Detailing. We keep your ride looking its very best, we guarantee it.
Not only do we have the best equipment, we also have the very best detailers. To ensure your vehicle is getting proper treatment, our technicians are highly trained. It is estimated, the quality of the outcome is 30% from the skilled worker and 70% from the professional equipment. According to Popular Mechanics, "If you care about your car's exterior, you'll avoid those quickie car washes with the big brushes that can do more harm than good."
Pride in Ownership
The harsh UV rays from the Central Florida sun breaks down the molecules in your car's paint, causing it to fade the color and lose its luster. The extreme heat can cause a vehicle's body panels to expand, making small cracks in the paint. It is almost impossible to escape the damage from the sun.
Protecting your vehicle by parking in the shade or garage whenever possible. Be wary, of bird droppings and tree sap if you park under a tree, they can also damage a car's paint.