Is getting my car professionally detailed worth it? Can't I just go anywhere to get my car's windows tinted? It's a question we get all the time here at Rite Now Mobile Detailing. 
According to many studies, getting your vehicle professionally detailed is definitely worth it. Not only does it increase the value of your car, it also has health benefits, and makes you feel good! 
The same goes with window tint. Not only does help ward off skin cancer and unwanted wrinkles, it helps preserve the interior of your car from the damaging rays from the sun.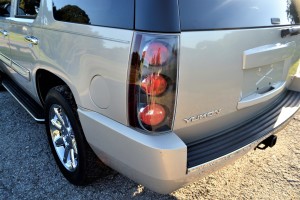 Protect and Restore the Exterior of Your Vehicle
There are many factors that fade and dull the surface of your car. Pollution, oxidation, dirt, scratches, and sun damage, all lower the value of your vehicle, while making it dull and lifeless. Professional auto detailing protects your car, washing it high quality products, gently polishing out light scratches and oxidation, and applying a protective finish to trim areas. Restoring your vehicle and bringing it back to life. 
Benefits of Detailing Your Car's Interior 
The interior of your vehicle goes through more wear and tear than you think. Food that fell between the seats, coffee spilled on the upholstery, mud ground into the carpets, the sun fading the dashboard and everything else. Just think about all those germs and bacteria growing in the heat!
An auto detailing would thoroughly scrub and vacuum the carpet, upholstery, and mats with commercial grade products. As well as condition the leather, dashboard, doors, and console.
Auto detailing increases the value of your vehicle and protect it against the elements.
Let's face it, it feels great to drive a freshly cleaned vehicle. The team at Rite Now Mobile Detailing are trained to the highest caliber. Our detailing ensures your vehicle will get the best treatment. Detailing goes well beyond just washing your car. Our goal is to have your vehicle looking like brand new.
Your car is a big investment, make sure you treat it right! Contact Rite Now Mobile Detailing for an appointment today!