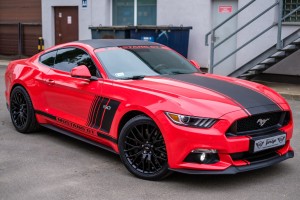 We all love that new car feel, that one of a kind smell, the paint sparkles, the rims are shiny, freshly shampooed carpets, not a spot on the console, and seats that look amazing. You can have that feeling again with an auto detail from Rite Now Mobile Detailing.
Whether you are a car enthusiast, take pride in going to car shows, want to protect your investment or just like a clean car, it is in your best interest to keep your car looking its best by having it professionally detailed at Rite Now Mobile Detailing.
What Does Auto Detailing Include?
The complete reconditioning of both the exterior and interior of your vehicle. Making your car look practically brand new by eliminating scratches and swirl marks.  
Over time, your car loses its shine and color due to contaminates, dirt, rain, wind, and the occasional bump. If the vehicle's paint is neglected it can oxidize, a thin film that will cause the color to lose its depth, black can look more grey and a red car will have a pink hue. Eventually, oxidation can eat away at the protective layer paint.
Going well beyond just vacuuming the interior. The carpet is shampooed and the stains are removed. Leather upholstery is cleaned and conditioned, while fabric, vinyl, and plastic is cleaned and dressed properly.
There are many different types of leather seats, corrected grain leather, Aniline, Full grain, and semi-aniline. Each requires a different type of attention. Dirt is leather seats worst enemy, it is abrasive and can lead to cracks and fading. It is important they receive proper care so they will last for the lifespan of the vehicle.
Bringing the original beauty back to your car and protect your investment, while increasing its resale value. Studies show regular auto detailing of both the interior and exterior can increase the resale value.
The team at Rite Now Mobile Detailing are trained to the highest caliber. Our detailing ensures your vehicle will get the best treatment. Detailing goes well beyond just washing your car. With every area of your vehicle meticulously cleaned, our goal is to have your vehicle looking like new. Restoring both the interior and exterior of your car.
Contact Rite Now Mobile Detailing today for an appointment in our Ocoee or Windermere locations.