It's a great feeling to get into freshly cleaned car, with that new car smell, shiny exterior and immaculately clean interior.
Car detailing is a great way to get that 'brand new' car feel. With a meticulous step by step process of cleaning and reconditioning both the exterior and interior of your vehicle. Professional detailing can restore your car's original beauty, while protecting your investment.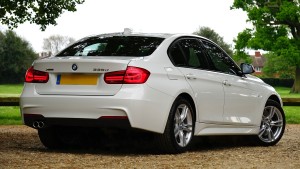 It's not just for cars, it also includes SUVs, trucks, RVs, motorcycles, buses, and even boats. There are a variety of detailing packages to fit your specific needs and services, at varying costs.
Vehicles in Central Florida should have a wax coating applied at twice a year to protect the finish from oxidation and contaminates. Unfortunately, it isn't always easy to find a reputable and affordable detail service in Central Florida you can trust with your vehicle.
Why Choose Rite Now Mobile Detailing
We strive to set the highest standards in professional detailing while keeping our prices fair so that you get the best value for your money! We are family owned and operated locally since 1994 and our work is 100% guaranteed. Just look at what some of our clients are saying.
James P. from Orlando, Florida
Great job cleaning. This company comes out to our office once a week and they are always busy. They do good, reliable work and they have a ton of regular customers. They have been washing and waxing my car for the last 4 years. I have it cleaned every other month and it always comes back looking sharp. They really do a nice job and stand by their work.
Chelsea Canestraro
I was very pleased with their service. Diego and his friend made me feel very comfortable and both knew exactly what to do professionally. I am in the detailing business also, in Baltimore, so I know what it takes to please a customer and they certainly did. I would highly recommend Rite Now Mobile Detailing! I am sure you will be hearing from me in the future.
Jeffery Funk
The entire Rite Now Team is wonderful! We have used their car detailing services several times, and each time they do a wonderful job.
Give your vehicle the attention it deserves, contact Rite Now Mobile Detailing for more information.