Who doesn't love a clean car, but does that mean a car wash or auto detail? What's the difference between them anyway?
The fact is, the day to day grind takes a huge toll on your car. If you have children, pets, have an active lifestyle hauling outdoor equipment or gardening supplies, it can be an even bigger toll. With my kids and two golden retrievers my SUV takes a beating.  Camping, soccer practice, beach trips, and that garden we tried to grow, but in two years my Chevy Tahoe still looks as good as new. 
What I've learned is that having my SUV professionally detailed just once or twice a year does wonders. 
A Clean Car is a Better Place To Be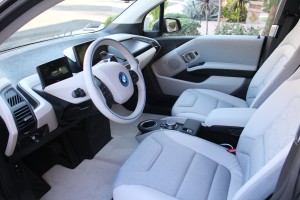 Months of spilled juice and coffee in the upholstery, spilled chips and dirt ground into the carpet, and who knows what's in those cup holders! Your car can make you depressed or a happy place to be!
Maintain the Resale Value
Nobody wants to buy a dirty car. "A sharp interior helps you get top-dollar for a trade-in or private sale, no doubt about it. And in an era when everybody shops based on internet photos, the cleaner the better," according to Business Insider.
Bringing the original beauty back to your car and protect your investment, while increasing its resale value. Studies show regular auto detailing of both the interior and exterior can increase the resale value by 15%.
Get Your Windows Tinted
Having the window's tinted will keep your car's interior cooler, reducing the need to blast your A/C, which saves money by improving your gas mileage. It also, blocks the sun's harmful ultraviolet rays and prevent the interior of your vehicle from fading. As well as, you and your passengers from the health risk associated with exposure to UV rays. We do complete car detailing, reconditioning, carpet dying, tear repair, and odor removal, for all types of vehicles.
For the best car detailing in Orlando contact Rite Now Mobile Detailing. We keep your ride looking its very best, we guarantee it.
Not only do we have the best equipment, we also have the very best detailers. To ensure your vehicle is getting proper treatment, our technicians are highly trained. It is estimated, the quality of the outcome is 30% from the skilled worker and 70% from the professional equipment. According to Popular Mechanics, "If you care about your car's exterior, you'll avoid those quickie car washes with the big brushes that can do more harm than good."
Let's face it, it feels great to drive a freshly cleaned vehicle. The team at Rite Now Mobile Detailing are trained to the highest caliber. Our detailing ensures your vehicle will get the best treatment. Detailing goes well beyond just washing your car. Our goal is to have your vehicle looking like brand new.
Your car is a big investment, make sure you treat it right! Contact Rite Now Mobile Detailing for an appointment today!