Are you looking for a car wash near you, an auto detail shop, or even somewhere to get your windows tinted? Of course, you can look it up on your phone, but just because an establishment is close to where you are, doesn't make it the best place.
Your vehicle deserves a quality service, there is so much more to cleaning your prized possession. A few extra miles can ensure you get the services you need at a great price!
There are a Few Factors to consider When Choosing a Car Wash or Window Tinted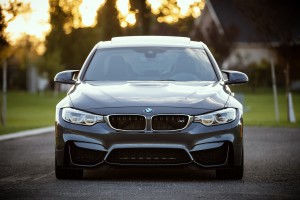 Check out the auto detailing supplies, equipment, and window film. Are they environmentally friendly. Will they leave a harmful residue on your vehicle? Threaten the integrity of the paint? Or leave behind a chemical residue on the interior that you and your family may inhale? Not all detail services are the same!
Is the window film of the highest quality or will it fade after a few short months? LLumar ceramic window tint has the leading edge technology and advanced innovation, to provide the highest level of quality and protection.
What type of services do they provide?
Besides washing cars, will they clean the rims, wells and gloss the tires? Steam clean all the carpet and upholstery? Clean the headliner, visor, and clean/condition the leather? Scotch Guard the fabric? Even shampoo the engine and dress all the hoses and belts? Will your vehicle have a show car finish?
Wastewater management is an issue everyone needs to be aware of
Hazardous chemicals, Ammonium bifluoride and hydrofluoric acid can get into the ground when washing a car. Along with phosphates, detergents, grease and oil. It is important that these contaminants are filtered for an efficient wastewater management.
The nearest car wash or window tint shop is not always the best for your prized possession.Driving a few extra miles for quality service, protecting your investment and the environment, is definitely worth the effort. Rite Now Mobile Detailing guarantees it!
Your vehicle is practically an extension of your family. It is put through quite a beating driving on Central Florida roads and subject to the harmful environmental elements. Protect your investment by making an appointment with Rite Now Mobile Detailing. We are conveniently located in Windermere and Ocoee, just off of SR 408 and SR 429.