Here in Central Florida Automotive window tint it practically a necessity! And like any industry that is in high demand, there are scammers out there just waiting to take advantage of people. 
Needless to say, not all window tint companies are the same. So here is what you need to know.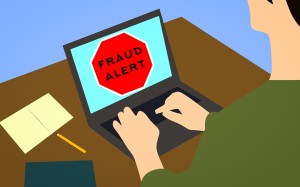 Be Careful, Scammers Are Everywhere!
Everyone may want to save a few dollars, but unfortunately it has led quite a few people into the hands of the tinting scammer.
It is important to do your homework when looking for a window tinter for your car.
They should have an established history, a quality shop, quality window film, and an experienced team. 
Quality automobile window tint, means long lasting and superior protection 
You can rest assure the team of professionals at Rite Now Mobile Detailing will apply the highest quality Llumar window film for the best protection. 
Security: Window tint makes it harder for anyone to look inside your vehicle, which makes it a bad target for thieves. This film also keeps the window intact if it is broken. 
Upholstery: The intense Central Florida sun can really fade the interior of your vehicle, lowering the aesthetics and value. 
Stay Healthy: Just think about how much time you and your family spends in the car and all the exposure to the sun's UV rays. Window film can reduce the risk of skin damage and cancer. 
Privacy: It has become more important than ever to take your privacy seriously. Window tint can make it more difficult for prying eyes to see inside your vehicle. 
Keep Cool: With the right window tint, you can reduce the heat inside your car in the scorching summer months by up to 60%. A cooler interior provides more comfort, and can significantly reduce air conditioning usage, thus extending the life of AC systems and lessening your fuel consumption. In short, comfort and savings, made possible by car tint!
Enhances Appearance: Installing car tints will ultimately improve the appearance of your ride, giving it a classier look. You can choose from window film products for any vehicle type, as well as from virtually invisible to darker color tints.
Don't get scammed!
For a great deal on high quality window tint, that won't break the budget, contact Rite Now Mobile Detailing.