Ceramic, it may not be what you think of when it comes to window tint for your vehicle. But, advanced ceramics have become a vital element in cutting edge technology.
Not only does it make your car look amazing, there is a ton of benefits of LLumar ceramic window tint includes:
• High heat resistance helps keep your car cooler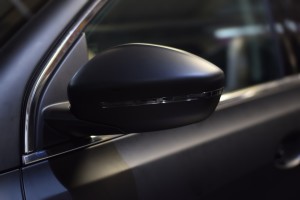 • A range of colors from dark to clear delivers what you need and want
• Superior heat rejection
• Advanced technology that won't interfere with electronics
• Won't interfere with your keyless entry, radar detector, mobile phone, and other radio frequency technology you rely on in your vehicle
• More than 99% UV ray protection
• Scratch-resistant coating helps protect against damage
Don't let bad window tint happen to you!
Everyone has seen that vehicle with faded window tint, the sun's rays turned it into a funny shade of purple. Or maybe it was a couple of air bubbles or not cut properly to the car. It's something you can't help but notice. It can ruin the look of the entire car.
The heat in your car can get overwhelming
"Even if it is a comfortable 60 degrees outside, a closed-car interior can reach 100 degrees on a sunny day. Even on a mild day at 73 degrees outside, an SUV can heat up to 100 degrees in ten minutes and to 120 degrees in just 30 minutes. At 90 degrees outside, the interior of a vehicle can heat up to 160 degrees within several minutes." according to Accuweather.
Window tint can save you money!
The intense heat in Central Florida means your air conditioner is running on high all the time. Which means you need to fill up the gas tank more often than you want. Ceramic window tint means your air conditioning doesn't have to work as hard to keep you cool and comfortable, saving you money!
Protect your investment by making an appointment with Rite Now Mobile Detailing.  We are conveniently located in Ocoee at 2615 Maguire Rd and in Windermere at 517 Main Street.