There are many misconceptions when it comes to tinting the windows on your car. If you have been thinking about investing in window tint, it is best to be informed and educated about the products that are out there.
These misconceptions about car window tint may have many people wondering why they should bother having it done. Here are the truths behind a few of those myths.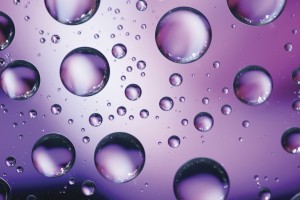 Myth Number 1: Over time window tint will fade and bubble, loosing its appearance.
This depends on what type of window tint you use. Though it is true some window tint use dyes that fade in the sun and adhesives that can't hold up in our hot environment. That is why, here at Rite Now Mobile Detailing, we recommend Llumar ceramic window film. The advanced technology uses color stable dyes and their own blend of adhesives able to withstand the intense Central Florida heat.
Myth Number 2: Tinting my car's windows will make it look too dark and I may not be able to see outside.
Window tint comes in a variety of shades.  Some protect against the sun's glare and provides a barrier from the sun's UV rays with just a light shade. Many window tint films are non-reflective. This means you will be able to see outside as if there is no tint on the windows.  Llumar has a car window tint simulator to visualize what your vehicle will look like outfitted with premium window tint. Just select your made and model, and your on your way.
Myth Number 3: Window tint is only for aesthetics
True, window tint makes your car look great! But it does so much more! It protects the interior of your car from fading, secure the safety of not only the driver, but also the passengers, block bright lights and glare, reduces the amount of heat going into your car, and protects against the harmful rays of the sun.
Myth Number 4: Getting my windows tinted is too expensive
At Rite Now Mobile Detailing it's not as expensive as you think! We offer the quality of Llumar Ceramic Window Film without the high price.  It is definitely worth the investment.
Contact Rite Now Mobile Detailing for an appointment today.
Don't miss out on Rite Now Mobile Detailing special, receive a Free exterior car wash with every LLumar CTX ceramic window film purchase.