The fear of bad window tint can keep you from enjoying your drive to the fullest. By choosing top quality car window tint (such as LLumar) and a reputable installer, you can skip any embarrassment from fading, peeling, or blistering tint.
Empower yourself with LLumar's three steps: awareness, knowledge, and action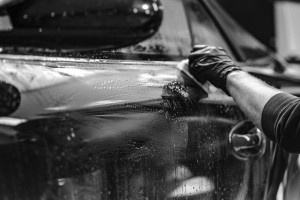 Awareness: Facing Your Fear
The heartbreaking story of a car owner who rushed into tinting her car, chose a tint shop solely by price, and suffered distressing consequences. Fortunately, this car owner got the help she needed to overcome her FOBT, thanks to LLumar automotive tint and a trustworthy professional installer. Now can be a lesson for us all: to make thoughtful, careful decisions about window tint.
Knowledge: It's Your Superpower
Anyone with FOBT can be transformed from a vulnerable, victim into a take-charge hero. All it takes is a healthy dose of useful information. Take a minute now to gather some knowledge about what to look for as you're scouting tint installers and products. You'll thank yourself later, when you slide behind the wheel and drive off in your fantastic-looking, freshly tinted car.
Precise cutting—Clean workspace—Quality tint—Warranty coverage 
Action: The Time is Now
When you step out into the world and flex your new tint-shopping superpowers, make sure you're armed with the list of action items below. It'll keep you on track as you shop, reminding you to take your time and consider more than just price as you're making decisions.
Call or visit installers before selecting one. Ask to see examples of their work, look for positive reviews, and trust your instincts.
Ask for a tint brand you know and trust (we recommend LLumar). If you can't get one, walk away.
Remember that with film products, you get what you pay for: selecting the cheapest option may mean a tradeoff in the quality and life of the film.
Check tint rules and regulations before installation. Some states allow darker shades than others.
Make sure the tint product and installer you choose are protected by a product and service warranty.
Make an appointment with the installer you select, and plan to be without your vehicle for a few hours.
Inspect your freshly tinted vehicle inside and out. It's easier to get flaws corrected before you pay and drive away.
Follow all tint care instructions, and enjoy every stylish, comfortable mile down the road. You've earned them all.