If you google, "Auto Window Tint Near Me", you get a plethora of companies, but how do you know which one to choose. Just because it it close to you doesn't mean you will get quality service. It is worth the time to do a little homework and choose the best one for the price. 
Tinting your car's windows is more than just an aesthetic enhancement. The long lasting benefits provides protection for your vehicle, as well as your family.
Not All Auto Window Tint Are The Same!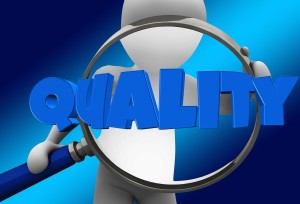 Just because you drive by a shop that says they apply window tint doesn't mean it's a quality material or they will do a quality job.  It is definitely worth doing your homework. A bad window tint job can easily ruin the aesthetics of your gorgeous vehicle with fading tint, bubbles, and failing adhesive.
"Llumar nano-ceramic tints are the most state-of-the-art automotive film on the market. The film provides a non-metallised, non-conductive ceramic technology with maximum ultra-violet and heat rejection. It also features scratch and corrosion resistant properties and excellent optical clarity." Muscat Daily.
Make Your Ride Look Amazing
Your vehicle is a valuable asset, professional installed window tint is a great way to protect your investment. Blocking the harsh rays of the sun prevents the upholstery from fading, vinyl and leather from cracking and become discolored, and protects your dashboard from warping.  It also makes your ride look great!
Window tint provides security and protection 
Whether you don't want anyone to notice they valuables inside your car or would rather not have onlookers when you're singing your favorite songs on the radio, it is important to have your privacy protected. That's exactly what window tinting does.
Comfort
Your car can practically be an oven in the summer months. Window tint reduces the amount heat getting into your car. Imagine opening your car door after it's been in the parking lot all day and it's cool enough for you to sit inside without that burst of heat. Tinting your windows will make your car cool and comfortable all summer long.
Guarantee
You definitely don't get any type of guarantee if you do it yourself. At Rite Now Mobile Detailing, we strive to set the highest standards in professional detailing while keeping our prices fair so that you get the best value for your money! We are family owned and operated locally since 1994 and our work is 100% guaranteed.  
Protect your investment by making an appointment with Rite Now Mobile Detailing.  We are conveniently located in Windermere and Ocoee, just off of SR 408 and SR 429. Don't forget to ask about our specials.