Before you have your vehicle's windows tinted, it is important to ask a few questions. Sure, you want your car to look great, but you also want privacy, protect the interior and reduce the heat entering the car. The easiest and cheapest option may not have the outcome you're looking for. 
When searching for the perfect window tint for your car, you want to assess the quality, cost, brand, and warranty. There are many options in today's market. 
How much will it cost?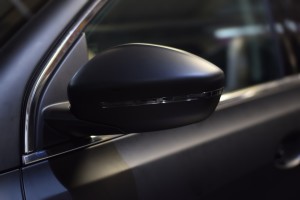 Cost is a top consideration. If you call around in Central Florida, you can find anywhere from around $100 to up $500, or even higher. When it comes to window tint, cheaper isn't better. Typically, it won't last very long, especially in our humid environment, it will start to blister, fade, and peel. 
What kind of quality?
Window tint has many benefits that you want to take advantage of, it is an investment. You want it to last the entire time you have your vehicle. Professionally installed and a high quality film is the only way to go. 
Does it have a Warranty?
Most quality window tint manufacturers offer a warranty at no extra cost, because they stand behind their products. Having it professionally installed at Rite Now Mobile Detailing means you have an extra warranty, we stand behind all of our work with a 100% guarantee.
With all the window tint technology on the market, which one will meet my need?
Nano-ceramic technology by Llumar is fully loaded, with optimal connectivity and looks amazing! "This manufacturing innovation makes it possible to deliver outstanding heat rejection, glare control and UV protection that's completely metal-free, so it won't interfere with signals from your electronic devices. If you're demanding and want your car to get noticed, you've found your match in ceramic auto tints. Our auto tints start with components like color-stable dye and powerful adhesive. We manufacture to the strictest standards, too, adding a ceramic nanoparticle layer for outstanding heat rejection and doubling up on UV protection, plus including an extra layer for best-in-class scratch resistance."Llumar.
For a great deal on high quality window tint, that won't break the budget, contact Rite Now Mobile Detailing.