While we may have put our sunscreen and big hats away for winter, but we still need to protect ourselves and children from harmful Ultraviolet (UV) Rays. 
UV rays bounce off just about everything, the pavement, other cars, and buildings, they end up going through the windows of your vehicle. Which is why having your windows tinted is so important. The right window film also blocks 99% of UV rays, reducing the risk of skin cancer.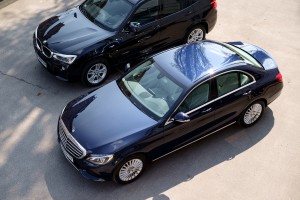 Over 12 million children in the United States receive levels of ultraviolet rays that are dangerously high, many of which occurs in the car next to the window. 
"Research has shown that their young eyes are especially susceptible to UV-related harm. Unlike the mature lens of an adult eye, a child's ocular lens cannot effectively filter out UV rays, so more radiation reaches the retina. In fact, early signs of pterygia, a growth on the eye that can affect vision, may be seen even in young children. Because damage starts early, parents need to be more aggressive in protecting their children's eyes," The  Vision Council. 
Tinting Your Vehicles Window's Can Help
While the adults in the car may be wearing sunglasses, children usually don't, leaving them unprotected. Llumar Window Films offer 99% UV protection. The low cost of having your vehicles window's tinted is well worth safeguarding your children. 
Window Tint Has Other Benefits
Reduce Glare and Heat
The heat can almost be unbearable in Orlando. If you've ever gotten into your car after it has spent anytime unprotected from the sun, you definitely understand. Having the window's tinted will keep your car's interior cooler, reducing the need to blast your A/C, which saves money by improving your gas mileage.
Enjoy a safer ride, from reducing the stress of driving in the blinding sun and the glare of headlights when driving at night.
Safety and Security 
Protect your personal belongings inside the vehicle from unwanted intruders and privacy for you and your family. It also provides a thick film on the windows for an extra layer of protection in case of a vehicle accident.
High Quality Window Tint at a Reasonable Price.
Rite Now Mobile Detailing offers quality and convenient window tinting and auto detailing throughout Orlando, including Ocoee and Windermere. We are family owned and operated. With over 29 years of experience, we strive to set the highest standards in professional detailing and window tinting while being affordable, so you get the best value for your money!
Contact Rite Now Mobile Detailing for an appointment today.