Start the New Year off right with a fresh start. A detailed car can make all the difference. Why Does Your Car Need to Be Professionally Detailed? The elements in Central Florida take a huge toll on your vehicle. 
Regular maintenance should include protecting your car, both inside and out.  A big misconception is that the 'clear coat' is enough to safeguard your vehicle from oxidation and contaminations. 
More than just a car wash
Professional auto detail involves a thorough reconditioning, a meticulous cleaning, inside and out. Protecting your investment and restoring that showroom shine. 
What about automatic car washes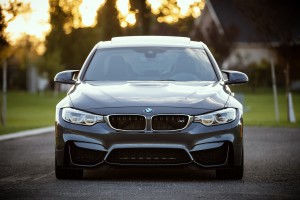 "There are also some messes that an automatic wash just can't clean. You can't get mildew off from an automatic car wash. You can't go off-roading and you've got mud stuck onto it and it's going to clean it all off. Machines also give the same wash every time. Only a human knows to spend extra time removing bugs from a front bumper or scrubbing tire rims," according to an article in Consumer Reports. 
"They might not replace dirty towels, or use more caustic soaps that remove dirt easily but aren't as good for a car's finish. They're looking for added revenues. What kind of brushes are they using? Are they too harsh for the car? Are they using the cheapest soaps?"
The team at Rite Now Mobile Detailing are trained to the highest caliber. Our detailing ensures your vehicle will get the best treatment. Detailing goes well beyond just washing your car. With every area of your vehicle meticulously cleaned, our goal is to have your vehicle looking like new.
Your vehicle is practically an extension of your family. It is put through quite a beating driving on Central Florida roads and subject to the harmful environmental elements. Protect your investment by making an appointment with Rite Now Mobile Detailing.  We are conveniently located in Windermere and Ocoee, just off of SR 408 and SR 429.