Everyone is busy! It can be difficult to keep up with your vehicle, that's why Rite Now Mobile Detailing will come to your place of business to take care of all your vehicle's needs. 
Sure, you have good intentions of having your car washed either on the way home from work or on the weekend, but who has the time?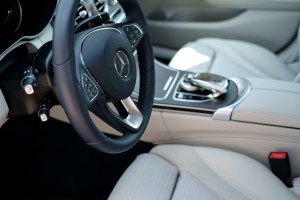 A professional detail truck will arrive with all bells and whistles. Complete with all the products, tools, and experience Detailer to ensure your vehicle is completely cleaned inside and out. 
Rite Now Mobile Detailing offers the highest quality service at the best price, it's guaranteed! Most of our customers have us come out on a regular basis, you get the same amazing results as when you bring it into our detail shop. 
We come to your company's location with our mobile car wash unit(s) and service multiple vehicles on-site for your convenience while you work!
We utilize only the finest eco-friendly and biodegradable car wash soaps, foaming agents and other safe chemicals to get the job done. Become a member now and save.
What Does This Service Include?
For only $10 you get our Exterior Car Wash Package, which includes huge savings of 50% off our regular price! 
High FOAM Pre-Soak
Bug Removal and Hand Wash
Clean Wheels, Wells & Gloss Tires 
Spot Free Rinse and Chamois Dry
Exterior Windows Professionally Cleaned 
Don't Just Trust Your Vehicle With Anyone
Rite Now Mobile Detailing is family owned and operated locally since 1994. Through our honest business practices, we have  built an impeccable reputation and have earned the trust of our clients.
The team at Rite Now Mobile Detailing are trained to the highest caliber. Our detailing ensures your vehicle will get the best treatment. Detailing goes well beyond just washing your car. Our goal is to have your vehicle looking like new. Restoring both the interior and exterior of your car.
Your car is a big investment, make sure you treat it right! Contact Rite Now Mobile Detailing for an appointment today!