Just imagine, parking your car, going into work, and when you come out to go home, your vehicle is professionally detailed inside and out. Just like magic, your automobile is meticulously detailed while you were at the office.
Mobile Auto Detailing Just Makes Sense!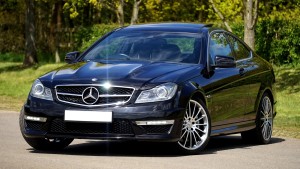 Save Time
At your convenience, the professional auto detail team at Rite Now Mobile Detailing will arrive at your place of business and wash, wax, vacuum, and clean every part of your vehicle. This allows you to take care of important matters. You won't have to think about washing your car on the weekend or waiting in line at the car wash.
Save Money
Rite Now Mobile Detailing offers the highest quality service at the best price, it's guaranteed! Most of our customers have us come out on a regular basis. Protecting the value of their vehicle.
Customized Services
Personalized service tailored to your needs. You can request a specific process, such as our Carpon Wash, or choose from the packages on our menu.
Our Exterior Car Wash Package is just $10, which is 50% off our regular price!
*High FOAM Pre-Soak
*Bug Removal and Hand Wash
*Clean Wheels, Wells & Gloss Tires
*Spot-Free Rinse and Chamois Dry
*Exterior Windows Cleaned
Don't Just Trust Your Vehicle With Anyone
Rite Now Mobile Detailing is family owned and operated locally since 1994. We work hard to build a tremendous amount of trust with our clientele through the years based upon honest business practices.
The team at Rite Now Mobile Detailing are trained to the highest caliber. Our detailing ensures your vehicle will get the best treatment. Detailing goes well beyond just washing your car. Our goal is to have your vehicle looking like new. Restoring both the interior and exterior of your car.
Your car is a big investment, make sure you treat it right! Contact Rite Now Mobile Detailing for an appointment today!