Whether you have a fleet of company cars or you and a couple of friends at work want their vehicles professionally detailed, Rite Now Mobile Detailing makes it easy to keep that showroom quality look and feel. Ensuring your brand image looks its best and the vehicles keep their value.
What are the benefits of regular vehicle detailing?
There are many benefits of having your car detailed, safety reasons, economic, and cosmetic, just to name a few.
Safety is a priority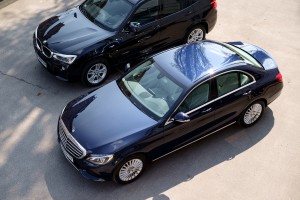 With all the dust, pollen, and pollution, headlights can easily become dull in Central Florida. Regular detailing not only makes the paint shine, it also cleans and shines the headlights. Not only does this make them look new again, it allows the lights to shine brighter. Other drivers will also be able to see your vehicle better. Brighter lights means a safer ride.
Make Your Best First Impressions
How your vehicle looks is a representation of you and your company.  If a client or even your friends see you pull up in a vehicle with dull, scratched and patchy paint, it can have a significant impact on their perception.
Make the best first impression with a clean and sparkling car. A professional detail with quality products, hand washed, waxed, and polished, will look like you just drove the car off the lot.
Protect Your Investment
Whether it is a fleet of cars with different drivers or your own personal vehicle, the interior gets a lot of wear and tear. Prolong its life with regular detailing.
Detailing professionally cleans all the interior surfaces, as well as the upholstery and headliner, removing dirt and stains. If you have clients joining you in the car, they will definitely appreciate it!
We know it can be hard to find the time to run down to the detail shop, which is why the professional team at Rite Now Mobile Detailing comes to you. Contact Rite Now Mobile Detailing for more information.