With Valentine's day just around the corner, it's time to start thinking about the perfect gift for your loved one! Not another box of chocolate or slippers, but something they really want, a freshly detailed car and windows tinted. Not only is it a gift that keeps giving it will also protect their investment.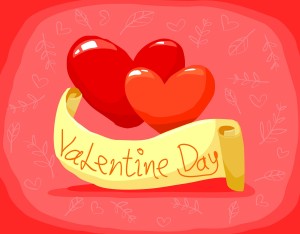 Just imagine how happy the love of your life will be when their car feels like they just drove it off the showroom floor. The exterior washed and waxed, the rims shined, crumb free seats, cup holders clean of any debris, the floor mats immaculate, the leather seats even conditioned.
"I'm not the cleanest person and my vehicle's clutter confirms that. There are so many things I try to take care of during the day. By the end of the week, my car is carrying a ton of random papers, school projects, and all covered with Cheetos crumbs. Having the car detailed would be an awesome gift because it's something that I'd never buy for myself. It's also a gift that lasts," according to a recent article in the Huffington Post, Valentine's Day Gift Ideas.
The team at Rite Now Mobile Detailing are trained to the highest caliber. Our detailing ensures your vehicle will get the best treatment. Detailing goes well beyond just washing your car. With every area of your vehicle meticulously cleaned, our goal is to have your vehicle looking like new. Restoring both the interior and exterior of your car.  Here are just a few things you can expect
Exterior
Hand Washing
Waxing
Bug removal
Buffing
Clean rims, wells, and gloss tires
Remove tar and debris
Dress outside plastic and rubber
Interior
Vacuum interior and trunk
Wipe door jambs
Wipe down dash, console, and cup holders
Clean all windows and mirrors
Steam clean all carpet and upholstery
Clean headliner and visor
Clean and condition leather and vinyl
Clean all panels and vents
Fragrance
You can also expect only the best in auto window tint
"LLumar window tint is known for its quality, color stability and durable scratch-resistant coating.It is also known for its non-metalized ceramic window tints that maximize heat and UV rejection without interfering with your keyless entry, radar detector, mobile phone, and other radio frequency technology you rely on in your vehicle. We stand behind our products with a lifetime limited manufacturer's warranty." LLumar Window Tint.
At Rite Now Mobile Detailing we have over 29 years of experience and strive to set the highest standards in professional detailing and window tinting while being affordable, so you get the best value for your money!
Rite Now Mobile Detailing takes your car to the next level.  Stop by one of our convenient locations in Ocoee or Windermere or contact us for an appointment.