Having your windows tinted by Orlando's Rite Now Mobile Detailing will make your car look awesome, but it also has many other benefits that can add up to a ton of savings.
Security and Privacy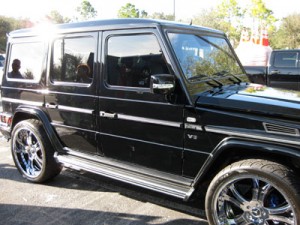 There has been a significant increase in car break-ins and auto burglaries. According to WFTV ABC News, "More than 8,000 auto burglaries were reported in the first half of this year in the six county area of Central Florida to include: Volusia, Brevard, Seminole, Orange, Osceola, and Lake counties. Most are on track to see another increase this year."
Having tinted windows discourages auto burglaries. If a criminal doesn't see valuables or anything worth breaking into your car for, they will most likely move on to another car. Though it isn't wise to leave valuables in your car, tinted windows can make all the difference.
Privacy is also an important issue in today's age. Tinted windows can deter other people from looking in on you and your family as you're driving or parked.
Protection Against Shattering
The extra layer of protection window tint provides can help prevent the window from shattering because of debris or an accident. Which means less injuries from glass flying around.
Protection Against UV Rays
Exposure to the sun's UV rays not only speeds up the aging process, it increases the chances of skin cancer. The American Academy of Dermatology warns, over 50 percent of skin cancers in America occur on the left side, because it is exposed to more ultraviolet radiation through the window when driving. It also damages the vehicle's upholstery, decreasing the value. Window tint can block up to 99 percent of the UV rays coming into the car.
Save Money!
Keeping your car cool in the Central Florida heat can significantly increase your fuel consumption. With the added protection of window tint you can cut fuel cost and stay comfortable without having to blast your air conditioner.
Want more information about getting your car windows tinted at a great price, contact Rite Now Mobile Detailing, located in Ocoee and Windermere.