It's time to start thinking about finding the best Holiday Present! Whether you want to treat yourself or loved one with something really special this year, a freshly detailed car or window tinting by Rite Mobile Detailing is the perfect gift! 
Just imagine the joy your someone special will feel as they step into a sparkling clean car. Showroom shine paint and rims, crumb free seats, sticky free cup holders, dirt free floor mats. It's a gift that will keep giving for weeks to come, as well as protect their investment.
Best of all, it's affordable!
Auto Detailing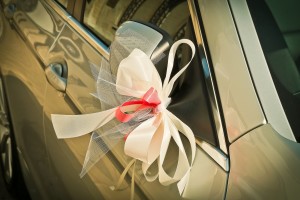 Let's face it, nobody has time to clean their car, especially this time of year. Which is why a full auto detail or car window tint is the ultimate gift for anyone on your Christmas list.. Let's face it everyone would love a thorough reconditioning and cleaning of both the interior and exterior of their vehicle. And have their vehicle look new again with a meticulous step by step process, restoring the car's beauty.
Our detailers are able to remove paint imperfections and light scratches, as well as steam clean carpet and upholstery, clean headliner and visors, detail rims, wells, and gloss tires, clean all panels, vents, dash, and console, wipe down mirrors, windows, and wax door jams.
We also take care of trucks, minivans, extended SUVs, RVs, and boats. If you really want to surprise your loved one  we also do painless dent removal, surface scratch removal, leather and vinyl repair, headlight restoration, carpet and upholstery repair.
Window Tint
The sun's rays can cause car interiors to become unbearably hot. Our window tint by LLumar will put you in control for a cooler, more comfortable ride in the Florida sunshine state. By blocking more than 99% of harmful ultraviolet (UV) rays, LLumar window tint protects passengers from excess skin exposure and the damaging effects to the interior of your vehicle from fading and cracking. While driving, LLumar tint helps reduce blinding glare and painful eye strain.
For the best Holiday Gift ever, contact Rite Now Mobile Detailing today for more information.