Why not start the school year off right, with a newly detailed car. Clean out all the sand from the beach, snacks that ended up between the seats, and all the germs you can't even see! Whether you're a car enthusiast or just enjoy a clean car, if you want your vehicle to keep its value, you need to have it professionally detailed every so often.
Not sure where to take your car to get cleaned? Rite Now Mobile Detailing is proud to offer a variety services at a great price! Just look at some of our clients had so say
I took my 2009 Sante Fe to Rite Now Mobile Detailing a couple of hours before their closing.  Ira and crew jumped on it and had it looking showroom ready in just two hours, can't thank them enough.  Perfection!
Ryan D.
Unbelievable detailing!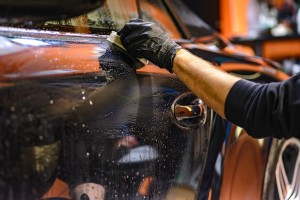 I brought my car to Rite Now Mobile Detailing for interior detailing this morning and to say it was disgusting is an understatement of the year. It was covered in dog hair, spilt food / drink, and years of neglect. It was so bad that even I was ashamed to be driving it and I thought there way no way anyone could even remotely clean it up. Clearly, I was wrong! I picked up my car later in the afternoon and it was spotless! I am talking about better than when I bought it from the dealership… it was that clean! The guys at Rite Now Mobile Detailing took out my seats to get every hair, piece of dirt, and stain out of the car.
All the seats were shampooed and the windows were clean. They cleaned every little crack and crevice in that disgusting car of mine. I am now proud to drive my car. This place is worth every penny and the owner and the workers were friendly and up front about costs. Definitely check them out!
Julia W.
Great job cleaning
This company comes out to our office once a week and they are always busy. They do good, reliable work and they have a ton of regular customers. They have been washing and waxing my car for the last 4 years. I have it cleaned every other month and it always comes back looking sharp. They really do a nice job and stand by their work.