Detailing your car is important, especially with all our torrential downpours almost every afternoon. Having your vehicle professionally cleaned, washed, polished, waxed, and the interior sparkling clean and germ free, is the best way to protect your investment.
All the rain brings mud and grime, trapping moisture against the finish of your vehicle. Which can eventually ruin the finish of your car and significantly decreasing its value. Your once showroom shine is now reduced to a faded and worn, piece of metal. Remember that feeling of driving that great looking ride? You can have that again!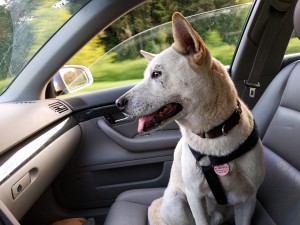 It's not only the exterior of your vehicle that need attention. Every time you and your family get into the car, they bring their muddy, wet shoes. It defiantly takes a toll on the carpet. Not to mention the leather or cloth interior.
That's not the only thing that has taken a toll on your car, the extreme heat and intense ray's from the sun. From the exterior of your car to the vinyl, leather, and plastic parts, they need to be reconditioned to look their best and keep them from becoming brittle, dry and even cracking.
If you haven't gotten your windows tinted, now would be a great time.
Remember when you just got your car, beautiful and had that new car smell. You wouldn't allow anyone to eat or drink in it, for fear of a stain. But then life come in, that cup of coffee in the morning, a sippy cup that wasn't entirely leak proof, a french fry from lunch, chocolate, perspiration, and even worse a dropped crayon.
Some of these are very tough stains to remove. Your once flawless upholstery's seems like a very long time ago. But don't worry, the professionals at Rite Now Mobile Detailing can make your car come alive again.
Check back with us next week and see how Rite Now Mobile Detailing can help keep your car like new!