Why are so many people choosing Rite Now Mobile Detailing? Because we understand vehicles, from upgrading the exterior, washing, polishing, shining, and making your vehicle look immaculate, inside and out!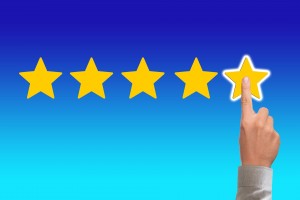 No matter what type of vehicle you have, car, truck, SUV, Mini Van, RV, Motorcycle, or even a boat, Rite Now Mobile Detailing makes your automobile look amazing. Our commitment to being detail oriented and commitment to excellence is what sets us apart.
Customer satisfaction is our highest priority. The products we use are the highest quality the auto detailing industry has to offer.  We want our customers to know we are going to do the job right, whatever it takes and all of our work is 100% guaranteed.
Just Look What Our Customers Are Saying About Us
Rite Now Mobile Detailing and Window Tint is amazing! My truck looks 100% better with the services they provided, I had sun fading and little spider web swirls from previous little washes and they restored the beauty in my baby. I trust them 100% to continue serving my truck, every vehicle needs a spa day and they can provide that and more! Aliyson 
Great service, very professional and so in time. The job was actually done in less time than expected. I recommend these guys 100%. Giovanni Sanchez 
So happy with the service and result that I'm bringing our second car there next week! Not only were they super helpful and nice, they were also super quick and efficient. I'm very pleased and will 100% recommend to everyone!   Malene Shak 
Our Cadillac XT5 was in desperate need of shampooing, clay barring & window tint. Rite Now cleaned her like new! Keith Ralston 
Amazing service! My windows came out very nice. Everyone was very friendly and the waiting area was very cleaned and comfortable. I highly recommend to go check them out. Nicole Johnson 
Excellent service. Quick and helpful. They were able to match the rear tinting on my truck and even installed my wind/air deflectors at the same time. Will be back for sure. Chad Pratt