Everyone knows it's important to take care of their vehicle, that requires more than just driving through a car wash here and there. In fact, those quick drive through car washes can do more harm than good.
There are many benefits to a professional car wash and auto detail. It is a skill that takes experience to perfect. Which is why so many people take their car to Rite Now Mobile Detailing.
What are the crucial things you should know about having your car washed or detailed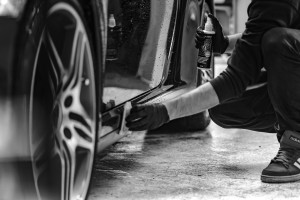 Properly drying your vehicle after washing with a microfiber cloth is very important. Water, soap, and chemicals, leaves stains which leaves stains that are difficult and expensive to remove.
Microfiber cloths are specifically designed not to be abrasive or scratch the paint.
Not using the right soaps and cleaners can also cause damage to the paint and interior. Quality materials are vital for high quality. Many products on today's market can potentially damage the paint on your car.
Auto detailing goes well beyond a car wash. Spotless both on the inside and outside. It involves washing by hand for the highest quality.
Vehicle meticulously hand washed
Hand or machine wax, ensuring no swirls
Clean rims, wells, and gloss tires,
Remove tar and any debris
Clean and wax door and truck jambs
Steam clean all carpet and upholstery
Clean headliner and visors
Clean and condition leather and vinyl
Clean all panels, vents, dash, and console
Vacuum interior and trunk
Clean all windows and mirrors
Clay Bar the entire vehicle to remove all contamination in Clear Coat
Surface scratches and blemishes are buffed out
Engine shampoo and dress all hoses and belts to rejuvenate
Scotch Guard to protect fabric
You definitely can't get this from a simple car wash!
Your vehicle is practically an extension of your family. Driving on Orlando's highways and street, combined with the harmful environmental elements, puts is through quite a beating.
Protect your investment by making an appointment with Rite Now Mobile Detailing.  We are conveniently located in Windermere and Ocoee, just off of SR 408 and SR 429.