Wondering what to do with your tax return? Professional auto detail and finally get your car's window's tinted. 
It is a great time to invest in your vehicle. The day to day grind takes a big toll on your vehicle. Especially if you have kids or pets. You use your car home improvement duties, occasionally a dinner table, and to transport everyone to their destination, school, sports practice, vacations, and don't forget about the snacking, because we all get hungry. You don't want to know what my 2 kids and German Shepard did to my Lincoln Navigator. 
A professional detail does so much more than wash and wax your car. "In addition to a thorough exterior wash-and-wax, a professional detailer or full-service car wash will get down and dirty with the interior, extracting as much filth as possible. You'll be shocked at how new your old car looks. And in some cases, a mobile detailer will come to you, so you don't have to leave home!" According to Business Insider. 
The top 2 reasons to have your car professionally detailed includes: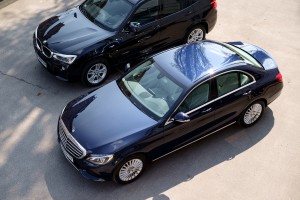 1. Your vehicle isn't gross and is, therefore, a more pleasant place to spend time.
You don't have to be a neat-freak to be depressed if your car slips over the edge into a Superfund site. Months of spilled coffee, scattered Doritos, and the simple churn of stuff will do it.
2. It maintains the resale value.
A sharp interior helps you get top-dollar for a trade-in or private sale, no doubt about it. And in an era when everybody shops based on internet photos, the cleaner the better.
If you live anywhere in Central Florida, having your car's windows tinted is a must!
Why choose Rite Now Mobile Detailing? Our commitment to being detail oriented and commitment to excellence is what sets us apart. Customer satisfaction is our highest priority. The products we use are the highest quality the auto detailing industry has to offer.  We want our customers to know we are going to do the job right, whatever it takes and all of our work is 100% guaranteed.