If you are looking for great car window tinting at an affordable price, look no further than Rite Now Mobile Detail located in Ocoee and Windermere. But before you invest in tinting your vehicle's windows, here is the truth about some common myths about window tinting.
First Myth Vehicle window tint eventually loses its effectiveness and bubbles, it can be a waste of money.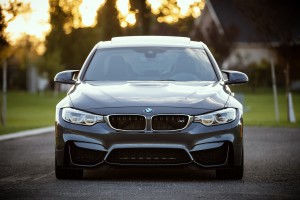 Window tint that is purple and bubbling are DIY films they are not designed to be permanent and far from professional. Car window tint such as LLumar, when installed by a professional should last the life of your car with minimal fading and no bubbling.
At Rite Now Mobile Detailing we have over 29 years of experience and strive to set the highest standards in professional detailing and window tinting while being affordable, so you get the best value for your money!
Second Myth Window tint will be too dark for my car.
LLumar window tint comes in many different shades. No matter which one you choose, none of them will block out all the light. Some of them are very light, but still provide UV protection without making your vehicle too dark.
Third Myth There isn't any real benefits of window tinting, it is primarily cosmetic
Window tinting does greatly improve the look of your vehicle, it has many benefits.
Block 99 percent of harmful UV rays, keeping your loved ones and interior safe.
Reduce glare and heat for a more comfortable, cooler, and safer transportation.
Enhance the appearance and style, while providing privacy from prying eyes and security for your valuables.
LLumar window tint also makes the glass more difficult to break, keeping your loved ones and friends safe.
LLumar stands behind their product with a lifetime manufacturer's warranty.
Non-metalized ceramic window tint that maximizes heat and UV rejection that won't interfere with your keyless entry or mobile phone.
Fourth Myth It is expensive to get my windows tinted
Having your window's tinted at Rite Now Mobile Detailing is probably less than you think. While prices can vary, taking into consideration all the benefits, it is well worth the investment.
Contact Rite Now Mobile Detailing today for an appointment in Ocoee or Windermere.