Many of us living in Orlando get used to the scorching sun, but did you know it can do more than just damage your car. It can easily become a safety hazard, compromise your privacy and security. 
Better Driving And Road Safety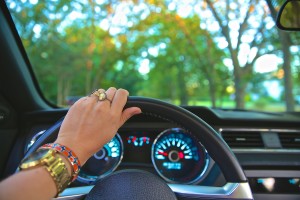 It can be easy to disregard just how bright it is outside, especially at dawn and dusk. Driving with the sun glaring into your eyes is more than annoying, it can threaten the safety of you and your family. 
We've all had those moments when we had trouble seeing because of the sun's rays, it can be pretty scary. Auto window tint can prevent the sun's blinding light from compromising your ability to drive. Shielding your eyes and diminishing glare. Protecting yourself and other drivers from accidents. 
If an accident does occur or something unexpectedly falls on your window, auto tint can keep the window from shattering,  an extra level of protection. 
There are a few things to consider when having your vehicle's windows tinted
The process of applying the colored film to your windows should be done by a trained professional with skill and expertise. This ensures the tint will look great for the entire time you own the car, it won't peel, bubble, fade, or blister.
Also, take into consideration the quality of film. Choosing ceramic window tint from LLumar mean the latestnano-ceramic technology, "This manufacturing innovation makes it possible to deliver outstanding heat rejection, glare control and UV protection that's completely metal-free, so it won't interfere with signals from your electronic devices."
You can always consider either applying the tint yourself, a fly by night company, or using less quality film, but you will definitely notice the difference.
Looking for quality window tinting in Central Florida that is affordable?
Rite Now Mobile Detailing has several cost effective solutions to suit your needs. We are so confident that you will love your vehicle window tint that we have a money back guarantee. We service the Orlando area, with shops in Windermere and Ocoee.