Your car is a big investment you want to take care of, but your life is busy and you don't always have time to clean the inside and detail the outside.
This is why so many people take their vehicles to Rite Now Mobile Detailing. Family owned and operated since 1994 and it is 100% guaranteed. With shops conveniently located in Ocoee and Windermere.
How Can You Keep Your Vehicle in Pristine Condition and Prevent Damage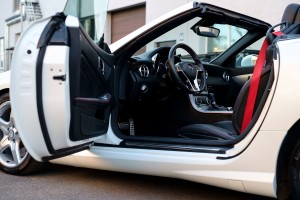 It is important to have dirt and pollen removed from the exterior of the car so the sun's rays doesn't bake into the paint. Then protect the paint from cracking or fading with a quality wax.
Get your car windows tinted. When the hot summer sun beats down on your vehicle, you will be glad you got your windows tinted. Not only will it keep your car cooler, protect your interior from cracking and drying out, it will also help you save a few bucks in gas because you won't need to blast your air conditioning to cool down your car. Window tint will give you an added layer of security, people won't be able to see in as easily.
At Rite Now Mobile Detailing, we use only quality LLumar window tint that blocks more than 99% of harmful ultraviolet (UV) rays. Protecting you and your passenger from sun exposure. LLumar tint also helps reduce blinding glare and painful eye strain.
Rite now mobile detailing is a step above the rest, our professional detailers take that extra step for that new car feel.
Safe and non-abrasive products are used to shine and polish the chrome work on both the rear and front bumpers.
Those wheel rims with intricate designs will have a showroom new sparkle after they are expertly cleaned.
The joints between panels, crevices and grooves, that you may never really noticed will be thoroughly cleaned.
Owners can expect every crevice of the interior to be spotless. From the crumbs between cushions, individual knobs, the leather and vinyl cleaned and conditioned, steam clean all the carpet and upholstery, clean headliner and visor.
Want to have your car sparkling clean inside and out, then contact Rite Now Mobile Detailing. Rite Now Mobile Detailing is conveniently located in Windermere and Ocoee, just off of SR 408 and SR 429. Contact us today for more information.