Last weeks blog we talked about the questions we receive from our customers here at Rite Now Mobile Detailing. As an auto detailing leader in the Orlando area, please don't hesitate to contact us and ask us any questions.
Here Are a Few More Questions We Received This Week
Do You Remove Paint Scratches?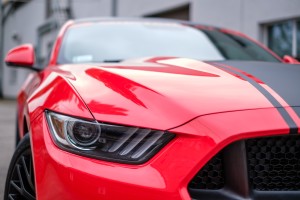 Nobody wants to walk out to their car to find a scratch you've never seen before! But it happens. A scratch on your vehicle can reduce the value of your prized possession. And if you are anything like me, seeing that scratch every day can drive you crazy!  Some of these scratches can be tricky to repair. 
If you rub your finger nail across the scratch on your car and you don't feel a groove that catches it, we are probably able to remove it with some technical skill. Depending on the severity, carefully buffing with a specialized compound can usually take out most scratches. 
When it Comes to Scheduling an Appointment, How Far in Advance Does it Need to Be?
A good rule of thumb, the earlier the better. But at Rite Now Mobile Detailing, we understand lives are busy, which is why we have fully trained auto detailers in our shops all the time. We have two convenient locations, in Windermere at 517 Main Street and In Ocoee at 2615 Maguire Rd. Just give us a call at 407-217-294 and we will be happy to let you know how busy we are.
Do You Also Tint Windows? 
We offer the best window tint at an unbeatable price! LLumar window tint will give you a color more comfortable ride! By blocking more than 99% of harmful ultraviolet rays, LLumar window film protects those in the vehicle from excess skin exposure and the damaging effects to the interior of your vehicle from fading and cracking. While driving, LLumar tint helps reduce blinding glare and painful eye strain.