Whether you are getting your car ready for the next big car show, want to protect your investment, or just want your ride to have that showroom shine, Rite Now Mobile Detailing is here to help! 
It isn't always easy to find a reliable and trustworthy service, that also does a fantastic job. We can ensure your automobile will be ready for the show!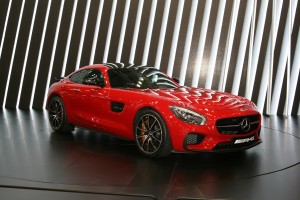 The key to a showroom quality shine is in the details and the best quality products used on your vehicle. Every cleaner, sealant, wax, conditioner, polish, degreaser, compound, dressing, and other products are hand picked to ensure maximum protection and shine. A multi-step process that is much more effective than the average detail, to fully condition and restore the new car luster and appearance. 
We also use this discriminating selection process for the products we use for the interior of our cars. The beautiful matte finish left behind is non-greasy and is durable for a clean, long term appearance. You won't have to worry about our products fading any surfaces like other products used in today's market. 
The top of the line cleaning products, paint polishing, micro fiber towels, expert detailers, and quality techniques is what enhancing the clarity in the paint for a brilliant shine. Where ever you drive, your car will be sure to turn heads!
Touch Up Before the Car Show
Just driving through town to get to the show can mean dirt, dust and pollen on your showroom finish. The final touches. removing any smudges and fingerprints.
At Rite Now Mobile Detailing, we strive to set the highest standards in professional detailing while keeping our prices fair so that you get the best value for your money!
For your convenience, our specialized fleet, state of the art equipment, and professional technicians, can bring our detail center to you.
Contact Rite Now Mobile Detailing for more information, or stop by our Ocoee or Windermere locations.