Summer is here in Orlando, which means intense heat, love bugs, and pollen.  All of which can have detrimental effects on your vehicle. It is easy to keep your car looking its best without costing a ton of money with Rite Now Mobile Detailing. It is important to keep your vehicle looking like new and protect it from the elements to have a high resale value.
Damage from Pollen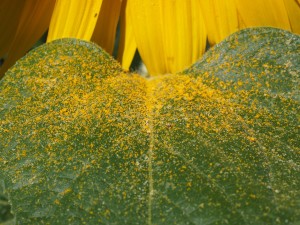 Not only does it make your paint look dingy and dirty, if pollen is left on a vehicle it can damage the paint. If you looked at pollen under a microscope, you would notice it has spores that act like hooks. This pollen gets stuck to your car is highly acidic, eating away at your paint, which can lead to rust!
Damage from Love Bugs
Though they may not sting or bite, they really affect the paint on your vehicle. "Lovebugs actually ARE attracted to heat and exhaust fumes, which is why Floridians see so many of them on their windshields and grills, and they really can cause damage to your paint job if they are not washed off quickly" Entomology Today. 
It is important to get these and other bugs off your vehicle as soon as possible, they "secrete an acidic substance that will etch the surface of the car. So you have to put on a sacrificial barrier to help protect the paint underneath." Tampa Bay Times.
Damage from the Sun
The sun's rays are intense here in Central Florida, many of us wear sunscreen if we plan on staying outside for a while. But what about your car, it's always outside and needs protection. The sun can damage your car, causing the paint to fade and crack, the dashboard and upholstery can also be damaged.  It is important to protect your investment by having it professionally detailed, waxed and windows tinted.
Want more information about getting your vehicle detailed or car windows tinted at a great price, contact Rite Now Mobile Detailing, conveniently located in Ocoee and Windermere.